Portal Square
ㅤ ㅤ⠀
Portal Square - is my first game which i made for gamejam. The main concept is pretty simple: basic platformer with some features in game mechanics, such as: projectile reflections from the game world borders and teleportation using special device. Game consists of only 12 levels, all of them you can complete in less than 20 minutes.
By the way, this game is open to critisize, so feel free to express your own objective opinion about it.
Thanks for your time!
Tutorial: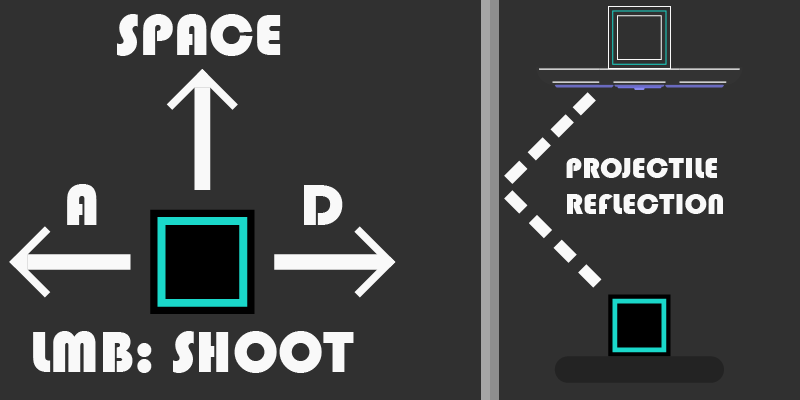 Comments
Log in with itch.io to leave a comment.
the physics are satisfying. i like how the square moves when it "walks" up stairs. i would prefer if the retry button showed up faster when you die so that you don't have to wait a second before you respawn.